Christmas Costumes
These are the costumes I made for the Christmas play, "Father Martin," that the Triadelphia SDA church put on this year.
The shirt, vest and pants for the boy on the left were made using Butterick pattern
B3072
. I made some minor changes so that it would appear tattered. The pants for the boy on the right were also made with pattern B3072. For his vest I adapted McCalls pattern
M4290
. I made it longer so as to fit in with the time period I needed. For his shirt I used Butterick pattern
B5656
.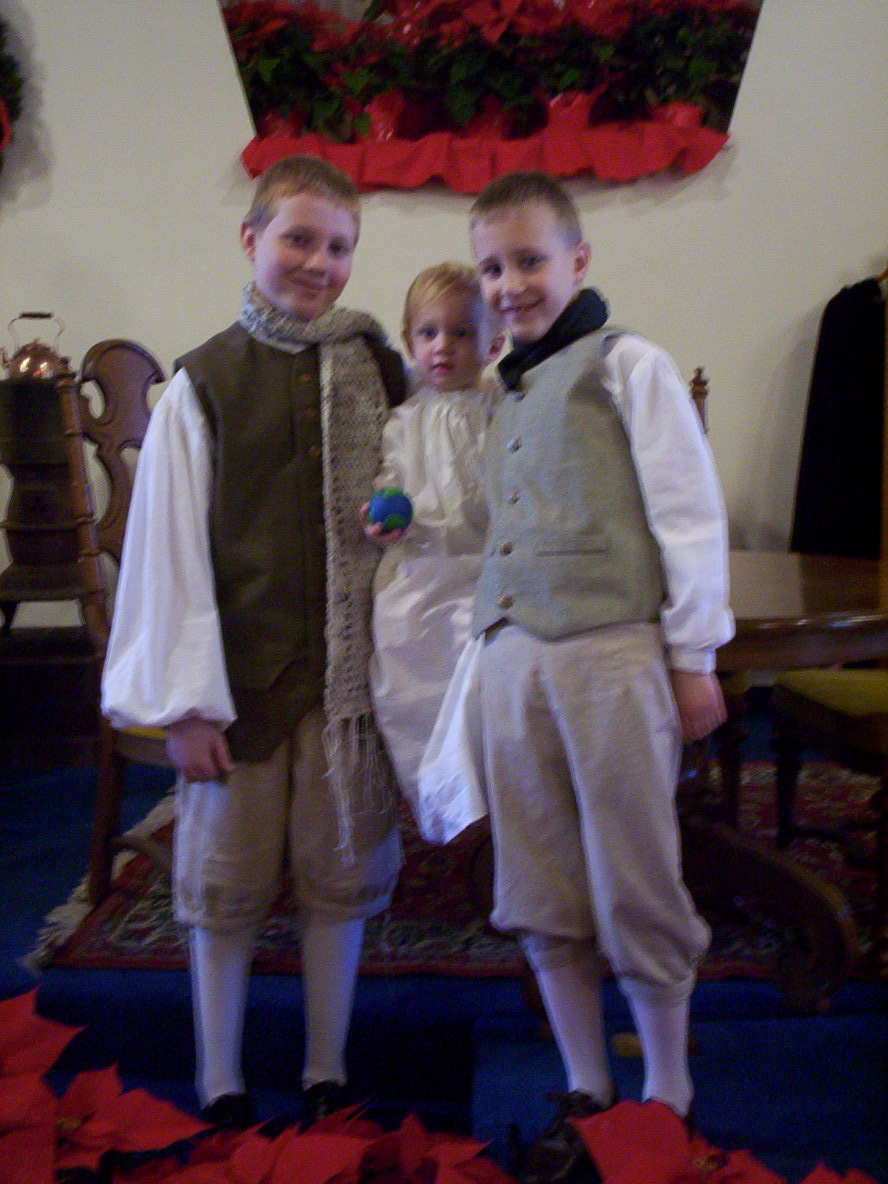 I couldn't find a pattern for the baby's costume, so I designed it myself. :)