My December/January
December started off with a sense of renewed hope. Danny was feeling a bit stronger, and we were entering into a month that would be saturated with beautiful music, some of which I was getting to perform for the first time and had been looking forward to an opportunity to for years.
On our way to the first of Danny's Messiah performances, on Sabbath afternoon December 2, we got our first shock. I was driving and Danny took the call from my father telling us that my grandmother had passed away in her sleep Friday night. Although Grammy was 92 (she would have been 93 in February), she was in relatively good health. Despite her age, none of us really saw this coming. I managed to get us to the concert hall and into the building before I let it hit me. We had arrived very early because Danny was in the orchestra, so I took the opportunity to call my parents back. I knew when I heard my father's voice that I was going to have to figure out a way to get me to
Spokane
, WA for the funeral. I was so grateful when the concert started and I could slide into my seat and be immersed in the soothing, hope-filled words of Handel's Messiah. As I was listening I realized that the first time in my life that I had studied and sung this music was when Poppy had died my freshman year in high school. I found it interesting, sitting in the concert this last December, that these two sad events would be tied together in my mind and heart by this wonderful music. . . And then it dawned on me that in the morning we would be singing "E'en So Lord Jesus Quickly Come" with the Rockville Choir. This song has long been my heart's first cry whenever something terrible happens. When three of my classmates lost their fathers in the same school year, or when the Twin Towers fell, or when the tsunami hit, my heart cries out that song. I couldn't believe that I was getting to hear the entire 3+ hours of the Messiah that evening, and in the morning I would be getting to sing "E'en So." I felt like God was giving me a musical hug.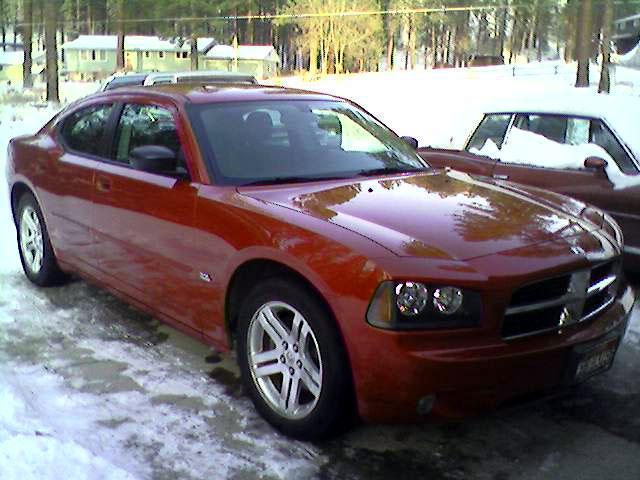 Monday morning Danny made all the trip arrangements, and by Tuesday morning I was on a plane headed West. (Danny and the kids were not able to come with me because they had three performances of Vivaldi's Gloria happening the weekend I was to be gone.) One of the little highpoints of my trip was that when the folks at Hertz handed me the keys to my rental car, I had no clue they would end up unlocking a Dodge Charger! This was particularly significant because my father had owned a Charger
(similar to this one)
when I was a little girl. It was very fun to drive, by the way. :)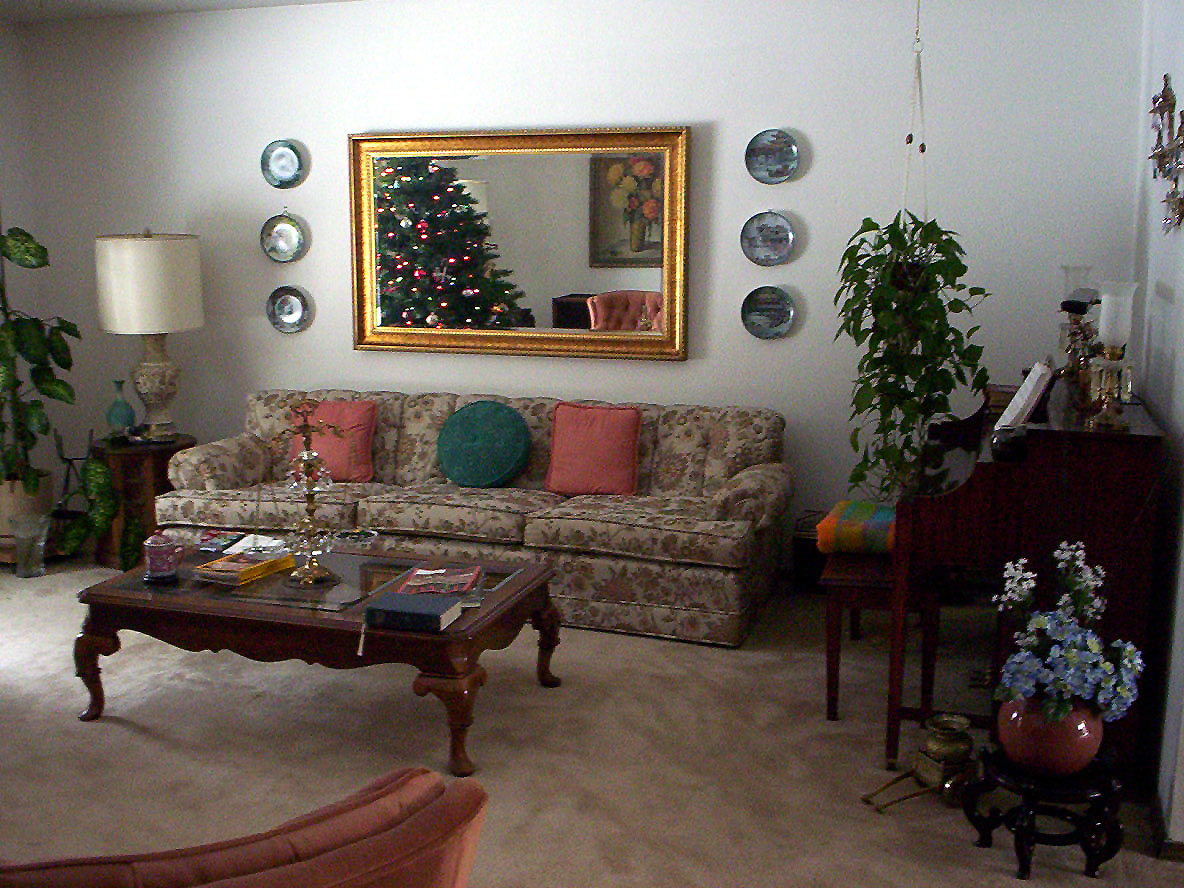 It felt very good to be with my family. I see my parents every three or four years, but it had been about eight years since I had seen my brothers, and significantly longer than that since I had seen some of my extended family. Grammy's house hadn't changed much at all. I could have blinked it and it could have been 23 years ago, only this time, Poppy wasn't the only one I was missing.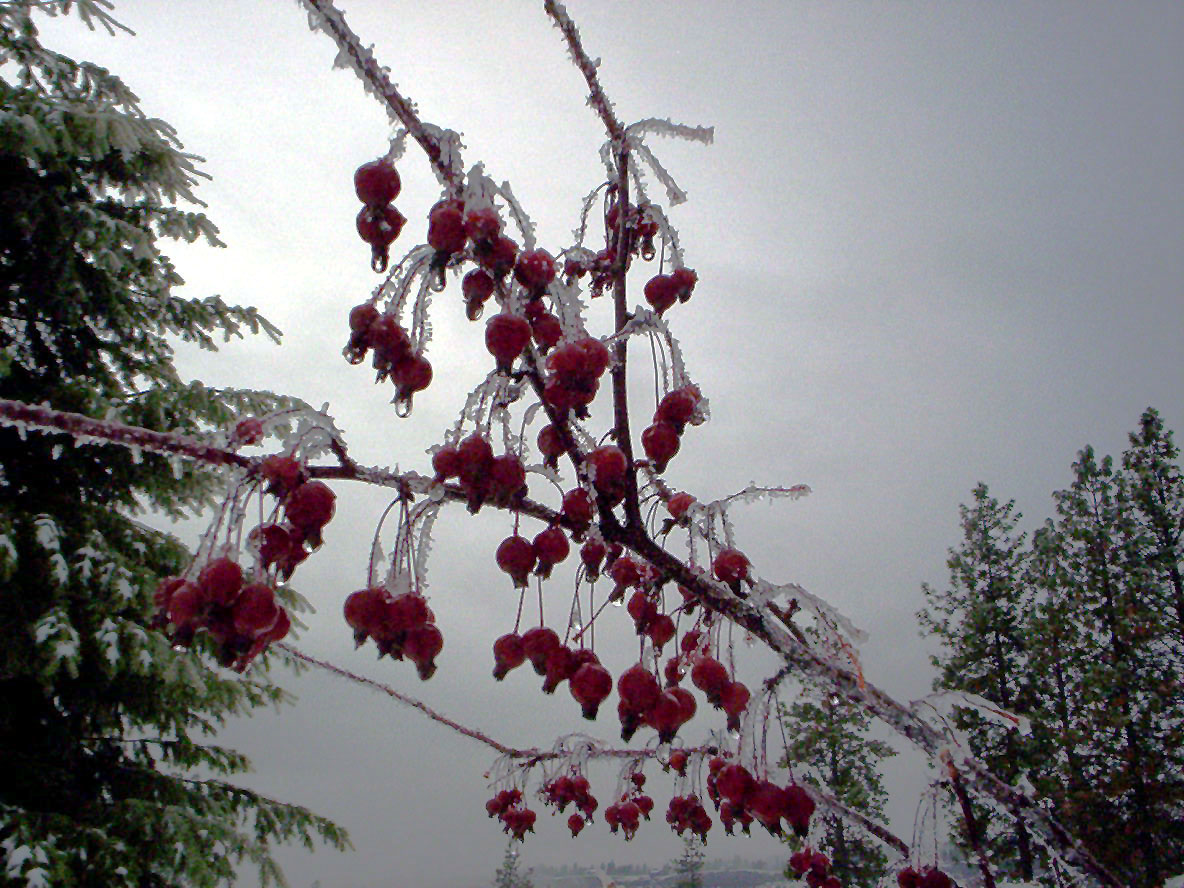 The day of the funeral was so beautiful. There had been a heavy fog during the night and every branch and twig was covered with a thick coating of white. I took this picture several days later, and you can get a bit of an idea of what it was like. But, this pales in comparison to the sparkling beauty of that day.
The week passed by in a whirl. There were so many things that needed to be done for the funeral, but when that was over and the guests had gone home the real work began. Family members had helped Grammy keep the house up very nicely, but no one ever really went down in the unfinished basement. My parents and I thought it would be nice to put up the Christmas tree one evening. We went downstairs to get the tree and decorations and discovered that the problems she had had with her plumbing a couple years ago had never been mopped up. The plumber had thrown some rags on the water to help sop it up, but they had not been moved or dealt with since then. It was all dry now of course, but in the back corner where the water had stood, there was now black mold covering the boxes and books that had been stored there. One book was lying open and the individual pages were flipped open like a fan, held apart by the mold growing on each page. We went ahead and put up the tree that evening, but in the morning we began tackling the mess. We were in a hurry, and obviously weren't thinking very clearly. We didn't use masks, and we burned some of the boxes that weren't too badly covered. I had the task of burning the boxes. I stayed by the fire all day, surrounded by mold and mildew, and fed the boxes and magazines in as quickly as they would burn.
Saturday night I woke up with a fever. Sunday morning I felt a little better so I helped my father and a few other relatives pack up the remainder of the mess that was to be taken to the dump. By afternoon I knew I was really getting sick though. I was burning up with fever, coughing, and finding it increasingly difficult to breathe. My flight home was scheduled for early Monday morning so I drug myself out of bed, got dressed, and made myself eat a little breakfast. I no sooner sat down to my breakfast than I got an automated phone call from the airport saying that my flight had been canceled and I was being booked on a flight out that evening. I put the phone down and cried. I was going to be on a three different airplanes, and I wouldn't arrive in Baltimore until the next morning. I forced down my food and curled up under a bunch of blankets on the couch and promptly fell asleep.
My trek home began at 3:30pm Monday afternoon. My mother rode with me to the airport, while my father drove ahead of me to show the way. I had been so grown up and self assured when I arrived. Danny had made sure that I had directions from the airport to Grammy's house. What we hadn't counted on was all of the one-way streets. I couldn't just reverse the directions, hence my father's help. Well, that and the fact they were pretty worried about me driving in my condition. My fever had peeked at about 104 that afternoon, and while I had taken something to bring it down temporarily, I was still pretty out of it. At any rate, I arrived at the airport in good time, got my new tickets, and boarded the plane.
That night is a bit of a blur. I didn't sleep much, because breathing was getting more and more difficult. It was a strange experience to not feel stuffed up or congested, yet to find myself desperate for air. I had two layovers: both were about two or three hours long, and my next flight was always on the opposite side of the airport from where I had landed.
It was with great relief that I arrived in Baltimore and was met at the curb by my dear husband, who had brought blankets and pillows and even a hot water bottle for the long ride home. By the time I got to the doctor's office a few hours later, I was panting, my heart was racing and I was running a high fever again. The doctor decided it was very likely I had contracted
Legionnaire's Disease
while sitting with the damp, mildewed boxes that had warmed to room temperature the day I was feeding the fire. My father and other relativesprobably didn't get sick because they had been working in the basement where it was very cold and the Legionella was dormant. The doctor sent me home with a dauntingly large number of prescriptions and I was told to take my recovery very slowly, because a relapse could be very dangerous.
I went to bed and basically stayed there until Christmas. I ordered all our presents online, and Danny arranged for us to take the train instead of driving to his parents' house for the holidays. Even while we were there I spent most of my time in bed or curled up in a chair. I couldn't talk above a whisper without causing a coughing fit, and I had terrible muscle aches although I was no longer running a fever.

We were back home again before the new year, and other than a short car ride to Sugar Loaf Mt., I spent most of the next two weeks in bed. On Monday, the second week in January, Danny came home from work with a stomach virus. Of course, in my state of health, I caught it immediately. Tuesday morning we noticed that
Tiba
, our cat of 16+ years, could barely sit up. We were both so sick Tuesday that we were not capable of getting her to the vet, but we drug ourselves out of bed on Wednesday only to discover that there was not much hope for her. The doctor said that if they took extreme measures she might have a couple more weeks of life, but she would be in pain. Her body had suddenly decided it was time to start shutting down. It was VERY difficult to make the decision to have her put to sleep when we were both so very sick and not thinking clearly. The vet left us alone for a while and we cried, and petted her, and finally decided to let her go. I still can't believe she is gone. She was the kind of cat that was always in the same room with you, and she would position herself as close to you as she could possibly get. She had been romping around like a kitten just a couple days before, chasing her tail and playing with her little mouse toys. It was very sudden, kind of like Grammy. I hadn't mentioned earlier that Grammy had been baking that Friday. She made
almond roca
for her friends and family every Christmas, and there were several batches of it ready for packaging. She had also finished her Christmas cards and had them sitting on the couch ready to be mailed. She and Tiba had good, long lives, and when their time came they went quickly. I am grateful for that.
January 15 I started my return to normal life. I got out of bed in the mornings, I conducted school from my desk downstairs, I started doing some light housework, and I started running errands. The first few days were completely exhausting, but as my strength returns life is getting easier. I am very thankful for my loving husband and my two sweet kids for taking such good care of me for the month I was so sick and weak. They put food on the table, brought me my meals in bed, took care of the housework, and even kept up with their schoolwork.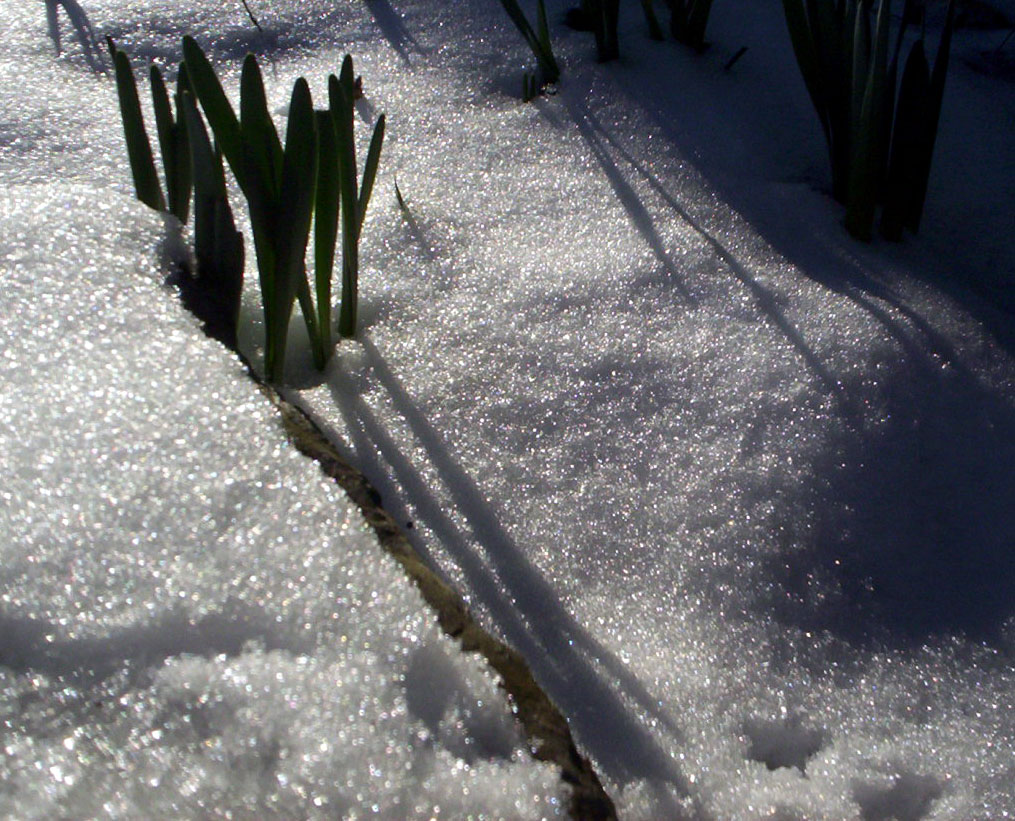 So, I come to the end of two months of trials and sadness, but through it all, I know God has been with me, comforting me, and giving me strength to carry on. I am looking forward to enjoying what is left of winter. We had our first snow of the season this last week, and I hope that we will have more soon. :)