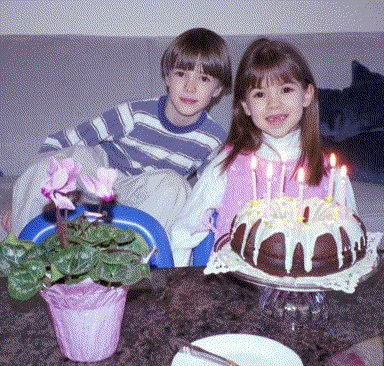 Beth's turns 6 years old.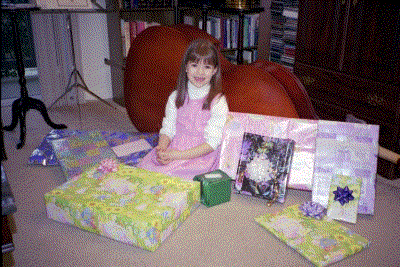 Beth is ready to open presents.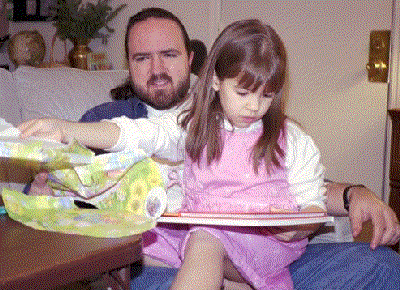 Beth is learning a little Spanish, so we got her "Huevos Verde con Jamon"
y "Buenos Noches Luna."

| | | |
| --- | --- | --- |
| Compare the icing on the cake with the icing on our bushes the same day. :) | | |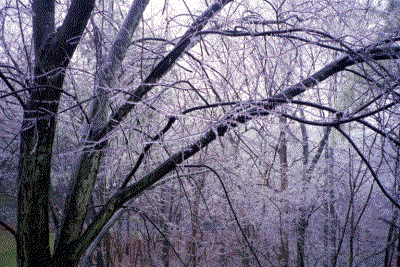 As you can see we had a bit of an ice storm on Beth's Birthday.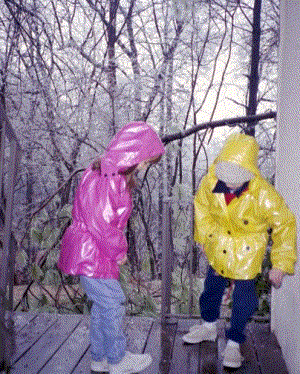 No one was able to make it to the party, and the power went out for
a couple hours during the afternoon. But they had fun.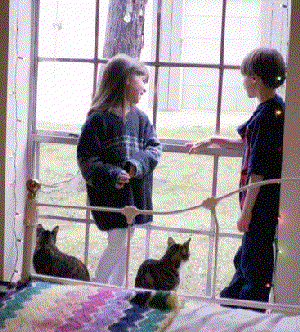 William and Beth, observing sleet with the cats.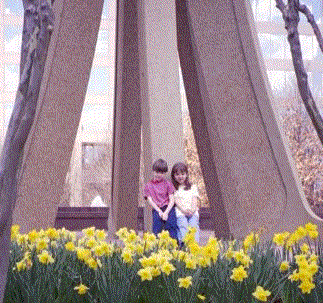 William and Beth at the Bell Tower near where we live.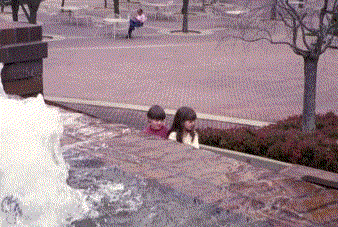 They love the fountains.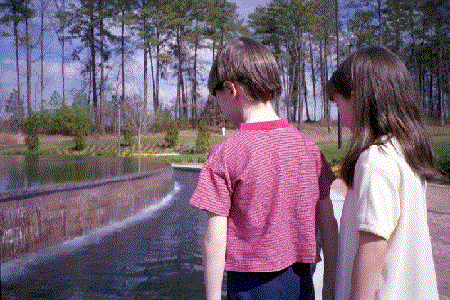 They were watching whirlpools form at the drain.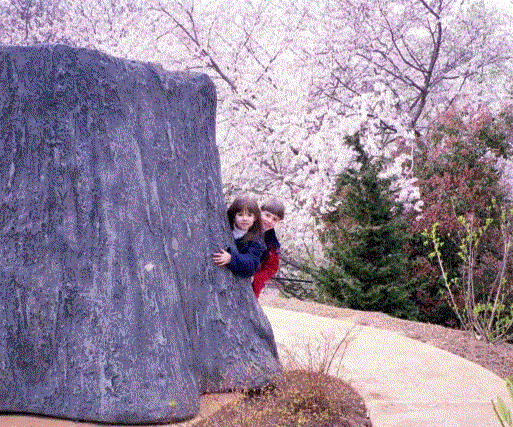 William and Beth explored the house of Peter Rabbit at Atlanta Botanical Garden.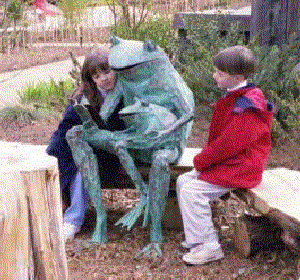 Story time.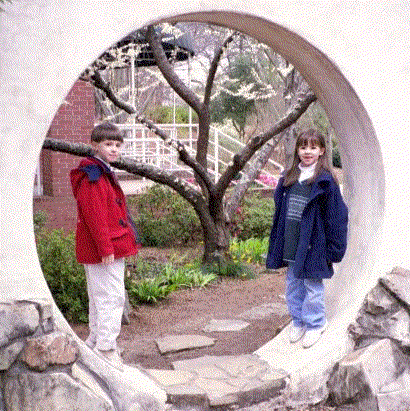 Our yearly picture in the circle.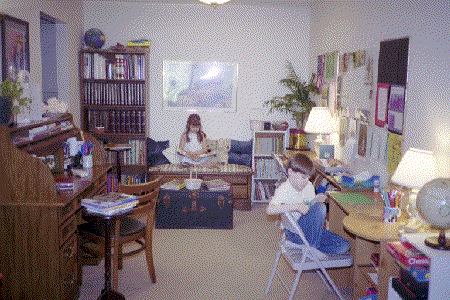 We finally moved the dining room into the living room so that we
could have everything we need for school in one place.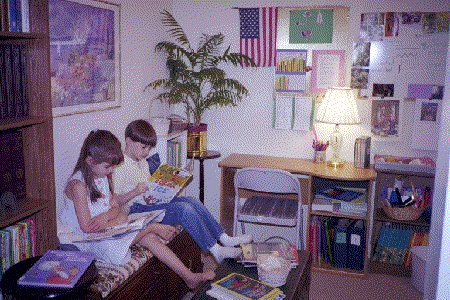 William and Beth now have their own desks, and a special place to curl up and read.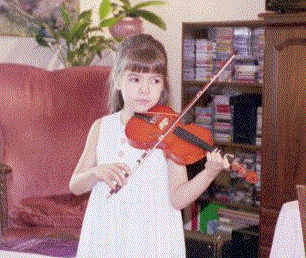 Practice makes perfect.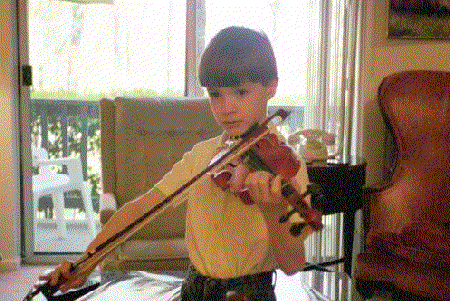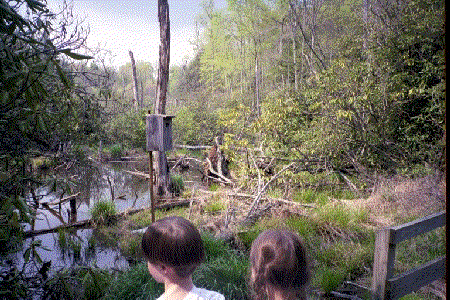 The next few pictures are of the Song Bird Trail in north Georgia.
The wet land has been created by a series of beaver dams.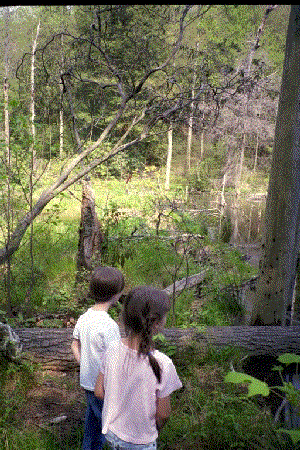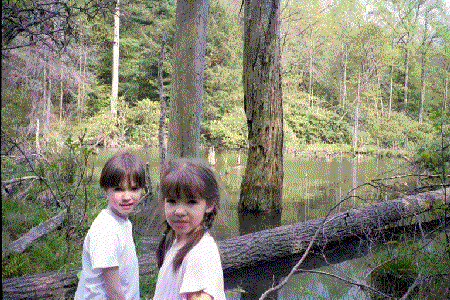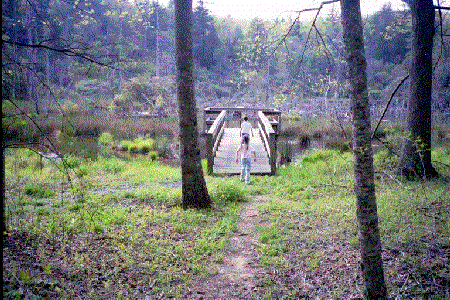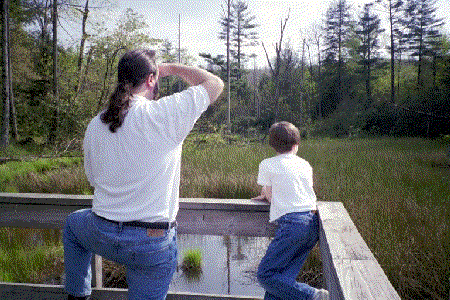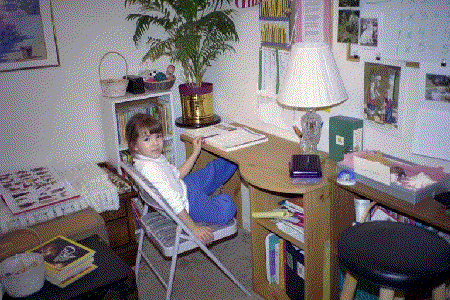 Beth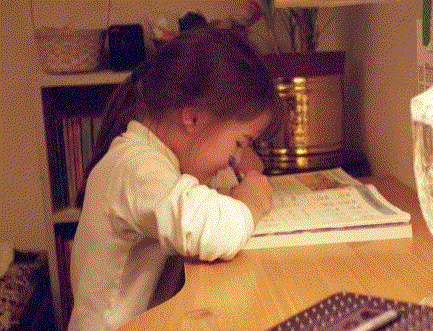 Math Class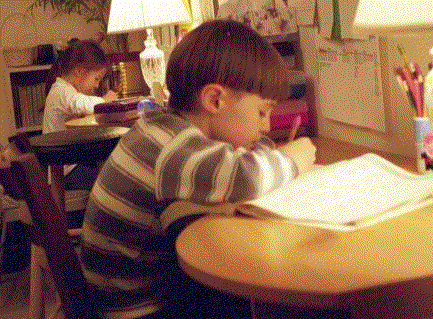 They are working hard to finish school a week ahead of time.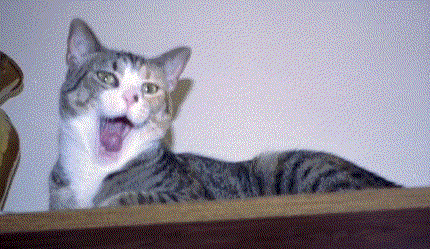 Grace, and her opinion of working hard.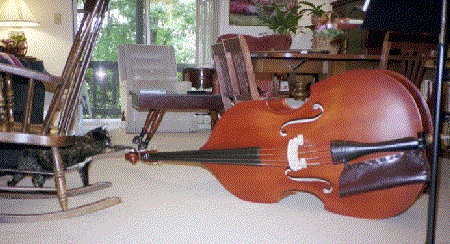 Freckles is still not sure whether or not the double bass we
received for Christmas is entirely safe.
You may not be able to tell from this picture, but that
instrument is taller than Daniel.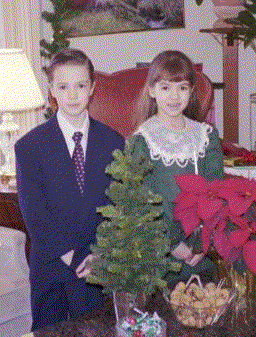 Dressed up for the Zephyr Brass Christmas Concert.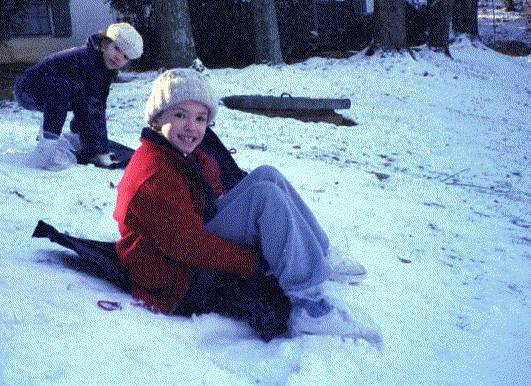 We were treated to a white Christmas, and the snow lasted for about 10 days!