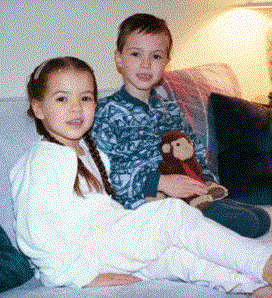 Beth and William (and George)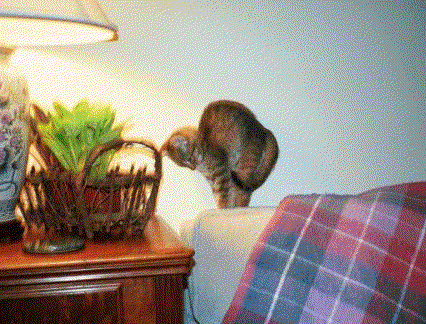 Lucy takes a quick strech after a long snooze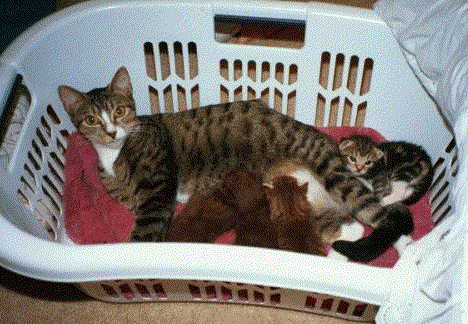 Socks with her new family - later to be know as (from left to right):
Cosi, Sable, Suzy-Q, and Riker. Her fifth kitten, Grace, is in the next shot.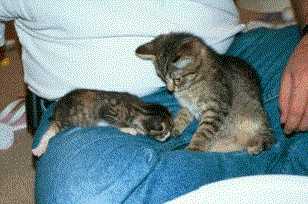 Grace meets Lucy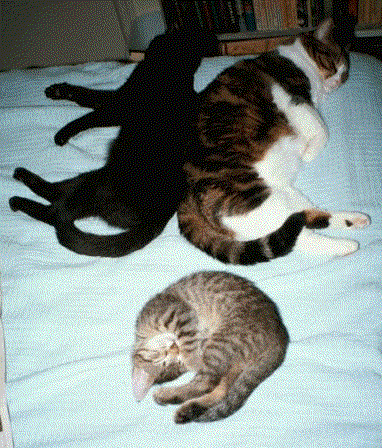 Forte', Whiskers, and Lucy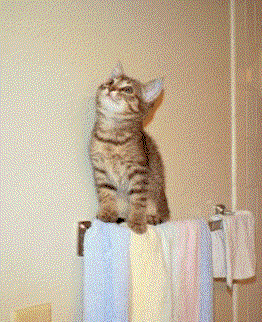 Leaping Lucy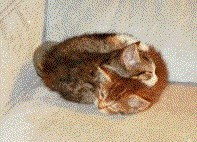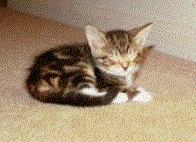 Everybody is taking naps. (Grace, Suzy-Q, and Riker)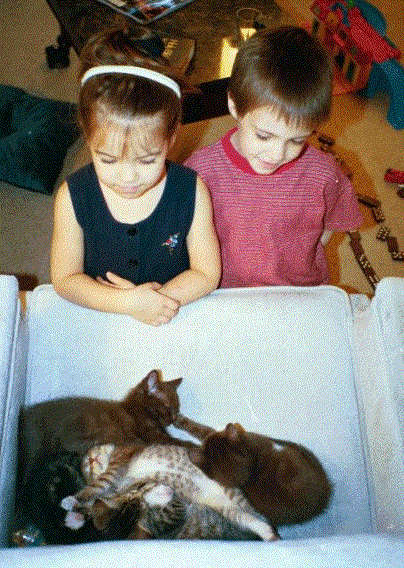 William and Beth watch quietly while Sable, Cosi, Riker, Suzy-Q and Grace sleep.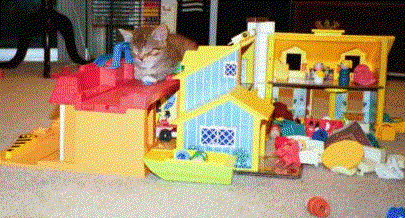 Suzy-Q's night on the town.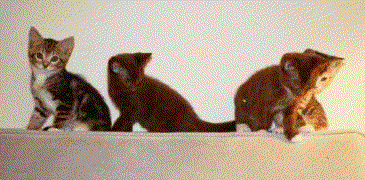 Riker, Sable, Cosi, and Suzy-Q pose for a picture but like most youngsters couldn't sit still.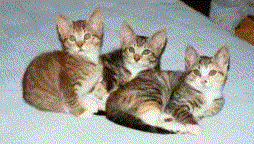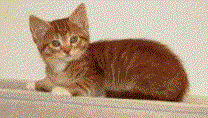 What?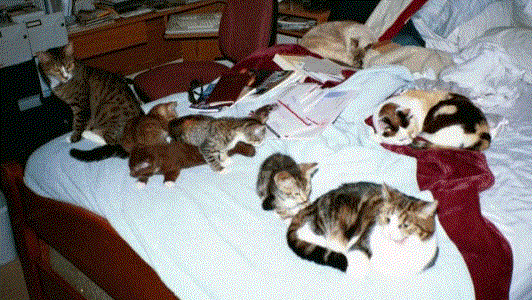 Ok, so it IS a mess. But, the point is that every cat in the house was on the bed at once for the very first time.


Cosi and SuzyQ looking innocent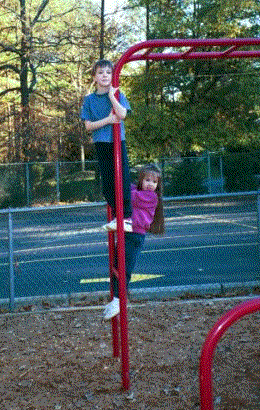 William and Beth playing at OLA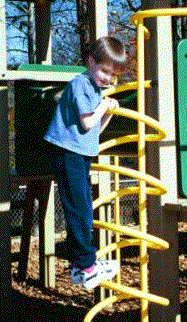 The appraisal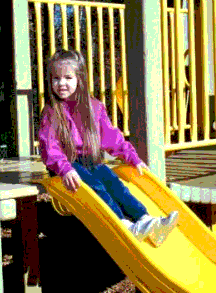 Beth sliding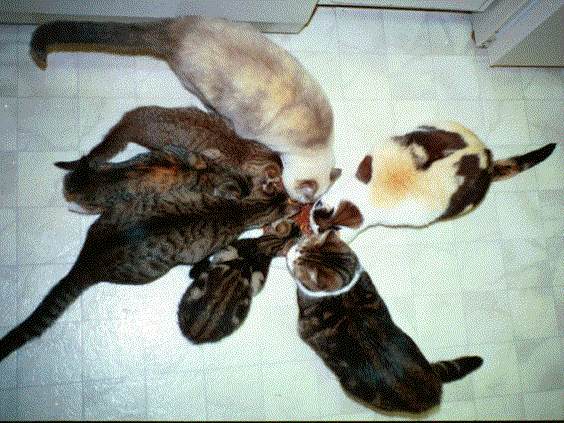 Feeding frenzy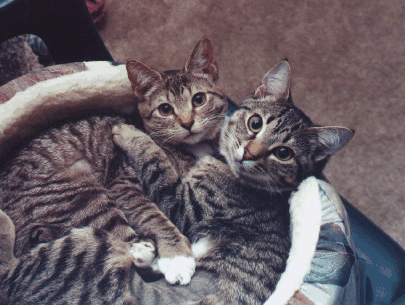 Suzy Q and Lucy ~ all grown up.