Biking/Birding at Dyke Marsh
We took a very leisurly ride along the Potomac River this evening. It was so beautiful out that we kept stopping so that we could enjoy the view. We stopped at this spot for quite a while and listend to the soft calls of some very young geese. After some careful searching we could just make out where the mother was hiding on a little island not far from shore. We wished that we could have seen the bird that had built a nest on the flat top of a dead tree just to the left of the little bunch of trees in the middle of the picture, but he never showed up.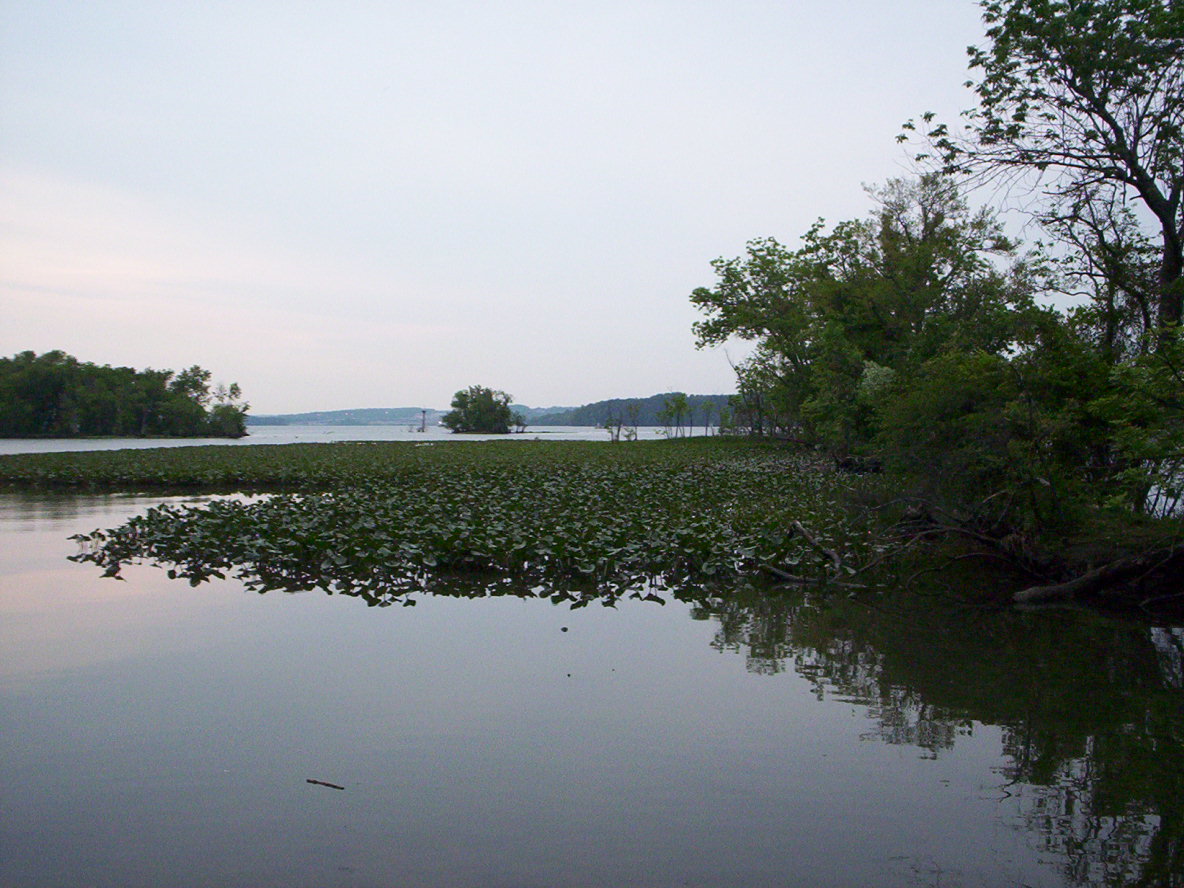 We were racing the sun back to our car, but I stopped to take a picture of the sunset.